Hidden Valley Bed and Breakfast idyllic mountain location offers our guests the best of both worlds – spend your day exploring our backyard (the George Washington National Forest), immerse yourself in the sophisticated galleries and restaurants of Warm Springs and Hot Springs, or both!
Outdoor Recreation, Redefined
Nestled in the heart of a treasured national forest, outdoor recreation opportunities abound – many guests come back year after year to continue their exploration of the national forest's vast wilderness . The true beauty of this land is its diversity – trails and paths are abundant and can suit the aspirations of novices and enthusiasts alike. This one-of-a-kind backcountry playground challenges, inspires, and energizes all that come to explore!
Hiking and Walking
Over 20 miles of hiking and walking trails are accessible directly from Hidden Valley's front door. For those seeking the solitude of the undisturbed backcountry, don your daypack and spend hours (or days!) rambling along the Jackson River and its surrounding network of trails. Mature conifers, rhododendron and hardwoods serve as your backdrop as the Jackson River flows elegantly and serenely at your side. Because the trail network is so vast and takes you so deep into the forest, you are likely to encounter many of its long-time residents. Listen for the muted splash of the beaver slipping back into the river, the call of the red-tail hawk overhead, or for the sounds of white-tailed deer navigating around the forest floor. For those seeking short interpretive hikes, the 1.5 – mile watchable wildlife trail affords easy access to the valley with stunning views of the mountains that surround it. Several 5 mile loops on and around Cobbler Mountain challenge the more adventurous hiker. The 10 mile Poor Farm loop will satiate the most intrepid outdoor enthusiast.
The ever-popular 3 mile Swinging Bridge loop is perfect for families of all sizes and ages – follow the green-blue hues of the Jackson River and cross it via a sturdy, picturesque steel cable suspension bridge. The swinging bridge offers the perfect respite for a picnic lunch before your gentle stroll back to Hidden Valley B&B.
Mountain Biking
A hidden paradise awaits mountain bikers. The surrounding trails are designated as multi-use, allowing bikers maximum flexibility to create a route as that is challenging or relaxing as desired. The Jackson River is generally shallow, allowing more adventurous bikers to ford the river and create a memorable day of high adventure on two wheels.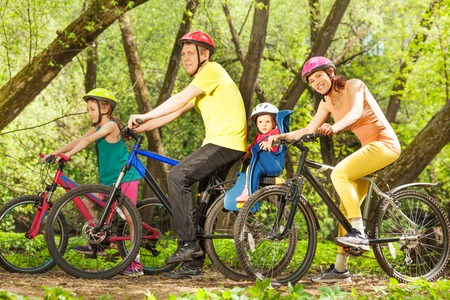 Fishing
Renowned for its clarity and bounty, the Jackson River is consistently ranked among the top 100 rivers for trout fishing in the United States. Over eight miles of the river are accessible from Hidden Valley B&B, offering phenomenal fishing for rainbow trout, native trout and striped bass. We will be happy to arrange for personalized fly fishing instruction and/or a guided trip with local experts that have been fishing these pristine waters for generations.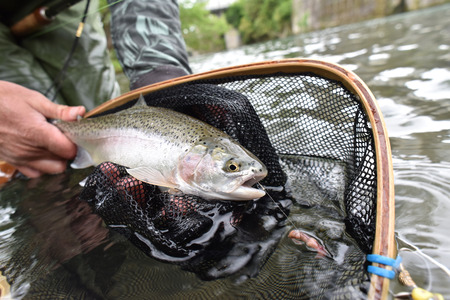 Wildlife Viewing
Wildlife abounds at Hidden Valley. Guests of all ages continue to be awestruck by the bountiful and ever-present array of creatures that call the George Washington National Forest home. The valley is a bird watcher's paradise – ruffed grouse, hawks, geese, songbirds and our resident pair of nesting bald eagles all call Hidden Valley home. The interconnectivity of the ecosystem here is stunning. Bear, bobcat, deer, beaver, rabbit, raccoon and other mammals thrive in this rich and diverse setting. Spring wildflowers are one of our best kept secrets; trillium, lady slipper, wild columbine and bluebells put on an exceptional show year after year without fail.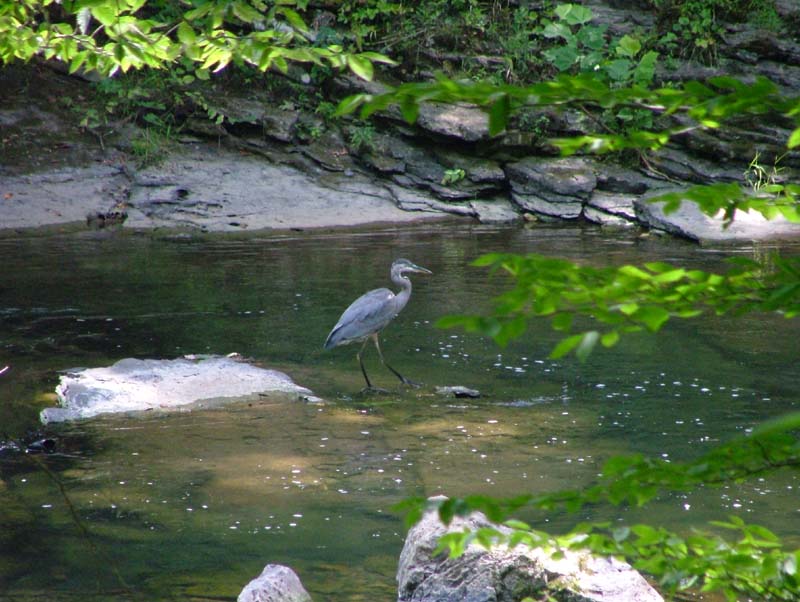 Horseback Riding
Horse enthusiasts have access to the same great multi-use trail network that hikers and bikers ramble on. We also will board your horse here at Hidden Valley B&B; please check our Rates and Reservations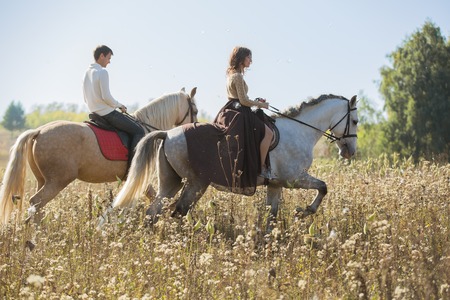 Celebrate your day of outdoor discovery and adventure with a cocktail or refreshment on Warwickton's front porch. Take in the sweeping views of the valley as the sun descends over the surrounding mountains – you will likely be overcome with gratitude for the gifts that the wilderness has shared with you at Hidden Valley.
"The stunningly pristine Jackson River, shallow and flowing fast at this point, swept across rocks and fallen logs alongside the path. There was an intimacy to its scale and a comforting quality to the sound of the water. We spent hours observing, resting, talking and reading by the banks of the river."
"Near Warm Springs, The Real Hidden Valley", Daphne White
Bath County & Surrounding Activities
Bath County and surrounding municipalities offer a wide variety of activities for old and young alike. Listed below are some popular destinations and resources for those that choose to explore beyond Hidden Valley. We will, of course, be happy to help you plan your daytrip – just ask!
Galleries
Music
Golf
Driving Tours
Driving tours are a great way to sample all that the area has to offer. Two popular routes are listed below; we will be happy to help you customize your trip based on time and personal preference.
Jackson River/Fort Dinwiddie Tour
Begin your drive in Warm Springs and head west on Route 39 four miles to its crossing of the Jackson River. The site of Fort Dinwiddie, a colonial era fortification designed to protect early white settlers from Indian raids, is upriver from the bridge on the west bank. Continue your tour as Route 39 winds up Back Creek Mountain, past the unusual phenomenon of Blowing Springs, and into the crossroads of Mountain Grove. Here, you can take a right onto Route 600 and explore a pastoral valley and have a picnic lunch and afternoon fishing excursion at one of the lovely ponds at Dominion Back Creek Recreation Area.
Bacova / Richardson Gorge Tour
From Route 39, west of Warm Springs, turn left onto Route 687, and head toward the old mill town of Bacova. Established in 1920, this Tidewater Hardwood Company town still carries the remnants of yesteryear when it was once home to a lumber mill, railroad, and commissary. The company houses remain, as does the shell of the Tidewater Hardwood Company's brick electric plant. About one mile south of Bacova, take the Richardson Gorge Road, Route 603, along the lovely Jackson River to its confluence with beautiful Lake Moomaw.
Dining
There are several wonderful restaurants a short drive from Hidden Valley B&B. They range from fine, upscale dining to fun and casual. All are locally-owned and operated. We have tried them all and are happy to make recommendations and reservations based on your personal tastes and preferences. Just say the word!