We have three spacious bedrooms for your pleasure. Each room offers a virtual fire in the original fireplace. Comfortable reading areas which include wing-back chairs and sofas. Separate bathrooms are located just down the hall. Please utilize the links to visit each of our three rooms.
The School Room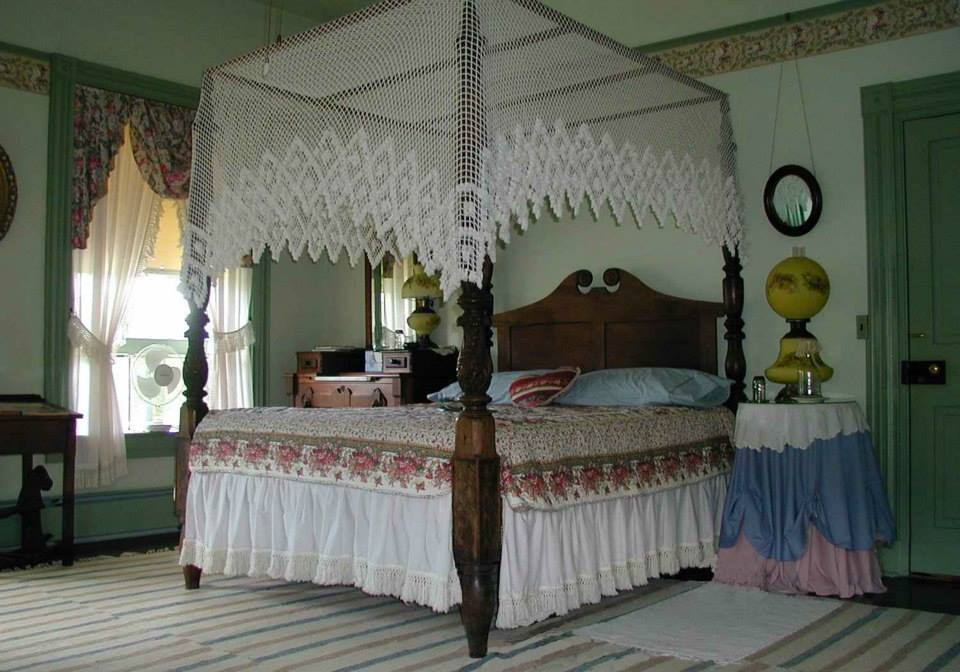 The Schoolroom served as the Jackson River Hunt Club School from 1919 – 1931. This inviting space includes an early 1800's queen canopy marriage bed. You may notice the hand-carved tobacco leaves on the bed posts, reflecting the industry and trade of the era. Savor your morning java and plan your day in the valley from a cozy sitting area complete with love seat, wing-back chair and electric flame in the original fireplace.
The Schoolroom's walnut wardrobe and hand-woven rugs (fashioned on an 19th century loom, of course!) are complimented with a desk from the original Hunt Club School and a collection of children's toys and books. The views of the Jackson River Valley are stunning from spring to fall and complete the allure of this romantic retreat.

---
The Garden Room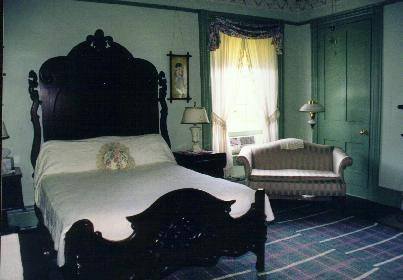 Simplicity and elegance define the Garden Room. A peaceful night's slumber in this room's queen rosewood bed restores and rejuvenates our guests and readies them for the adventure of the new day.
A massive Empire armorer is a truly exceptional example of 1820's furniture craftsmanship at its finest. The love-seat, wing-back chair, desk and hand-woven rugs create an inviting area for relaxing and reflecting upon the beauty of the day.
Many of our guests enjoy cozening up in front of the original fireplace with electric flame as they savor the quiet of the evening.