History, archaeology, architecture, restoration, farming, wilderness and even Hollywood intersect seamlessly at Hidden Valley Bed & Breakfast.
History
Our guests frequently comment that they feel as if they have stepped back to a simpler time as they become acquainted with the rich history that defines our homestead.
Human use in Hidden Valley dates back to 8,000 B.C. Recent archaeological digs confirm that Native Americans used the bluffs above the Jackson River for a village complete with multiple hamlets and a winter lodge. Arrowheads and other artifacts from Native American settlements can still be found today. The first European settlers, of Scotch-Irish descent, found the valley fertile and built a small cabin on the grounds in 1744.
Jacob Warwick acquired the property in 1788. In 1848, his grandson, Judge James W. Warwick, used slave labor to build Warwickton, which served as his family home. This classic antebellum-era mansion was built using brick that was formed from clay quarried on a hill behind the home. Perched majestically on a small hill above the Jackson River, this Greek Revival mansion served as a large working plantation. After the deaths of Judge Warwick (d. 1897) and his wife (d. 1898), subsequent owners allowed the mansion to fall into disrepair.
Restoration
In 1978, Pam and Ron Stidham first stumbled upon the uninhabited and deteriorating mansion and immediately became smitten. "I wanted a brick house with a babbling brook and Ron wanted a house in the mountains with solitude," recalls Pam. "We found the best of both worlds here."
After an extensive, meticulous, award-winning restoration of Warwickton to its antebellum-period grandeur, the Stidhams opened Hidden Valley Bed and Breakfast in 1993. We will be happy to share pictures, anecdotes and other details of the restoration process – just ask!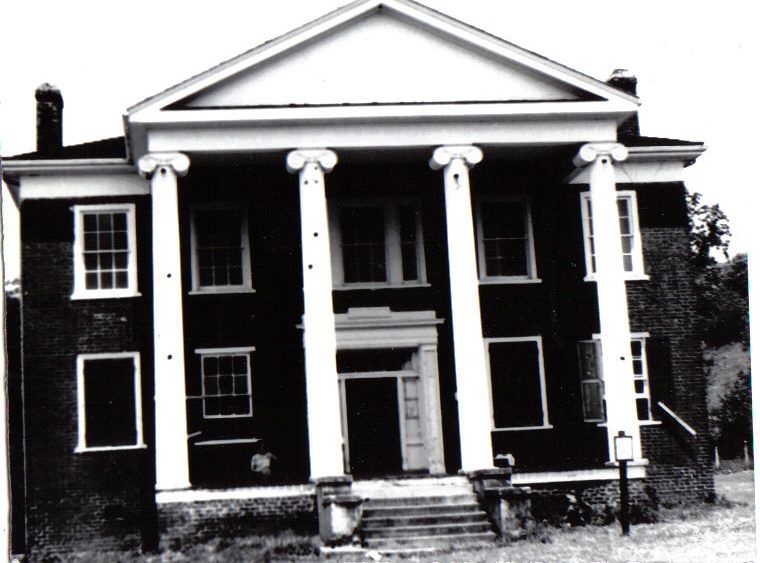 Farm Life
We also operate a working "Old McDonald" style farm here at Hidden Valley. As our guests explore the grounds, they have the unique opportunity to observe a wide variety of farm animals in their natural state. Goats munch on grasses and lazily nap in the warm sun. Chickens scratch in the soil. Ducks frolic in the pristine waters of the spring-fed stream meandering behind the mansion. Children are often mesmerized by our farm and talk about their new farm friends long after their stay.